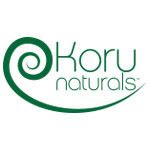 So many of the items that I review are specifically targeted for homeschooling families, but recently I was able to review for
Koru Naturals
- ideal for any family.
This company is based in New Zealand and we were privileged to review
Emu Oil
and
Koolpurrie Restoring Balm
.
Koolpurrie Restoring Balm
is a combination of lanolin and emu oil. (I can't even tell you how many jokes have been made in the Toliver house the past several weeks about emu oil!) It is supposed to be highly effective at healing severely dry, damaged skin.
We found the consistency to be very thick, almost wax-like. It's much thicker than a cream or ointment, even thicker than petroleum jelly.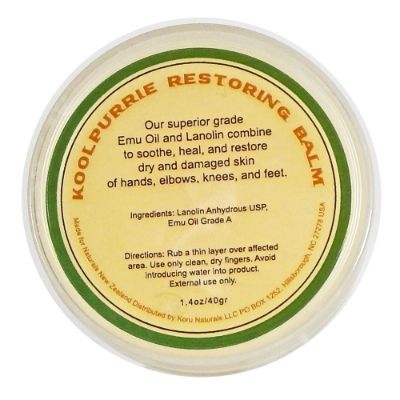 It is made up of all natural ingredients - no chemicals, dyes, or perfumes. I tend to have sensitive skin - as do several of my kids - so this makes a difference to me. We were pleased that we had no trouble with bad skin reactions to any of Koru Naturals' products.
I wanted to try the Koolpurrie Restoring Balm on my heels which tend to be very cracked. (possibly due to the fact that I rarely wear shoes . . . ) And you know what? It worked! I was really surprised because I have tried many different softening and soaking products and they've had very little long-term effect. But this actually did the trick. My sweet husband actually rubbed it into my feet - possibly more information than you could ever want - and it was pretty amazing how even after just a few treatments they really are much, much better.
I do recommend that you take advantage of your husband's offer to apply the Koolpurrie Restoring Balm to your feet; however you probably should be prepared to hear an endless litany of emu jokes . . .
(It also works to put the balm on the slightly skinned knees of five year old hypochondriacs - there's your mothering tip for the day.)
Price for Koolpurrie Restoring Balm: $12.50 for 1.4 oz.
I would consider that a very reasonable price and would certainly plan to purchase more.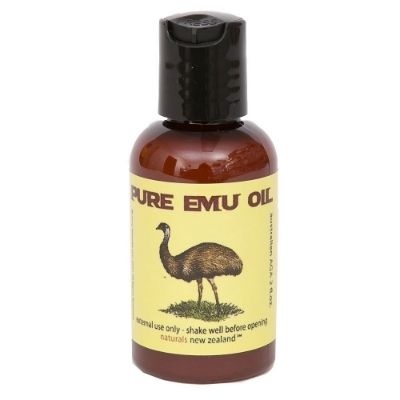 Pure Emu Oil:
This is a natural oil traditionally used by Australian aborigines. Like the Koolpurrie Restoring Balm, it has all natural ingredients and we had no trouble with any skin reactions. The website does mention that some other companies carry a less pure form of emu oil that has been clarified which eliminates some of the best stuff in the oil.
I liked the consistency of the emu oil - it's really a lot like most essential oils that we use although I think it absorbs even more effectively. One of the main uses for it is hair conditioner. Both my daughter and I used it in our hair and did not see a big difference. We both have super thick, coarse hair (I'm a mite jealous of all you fine-haired ladies!) so I would guess it would be more effective in finer hair.
However, the thing that I did like Koru's Emu Oil for was for a facial moisturizer. Again, I mentioned the whole sensitive skin issue and that especially applies to my face. However, when I saw on the bottle that it's supposed to "reduce the depth and length of fine lines and wrinkles", I was willing to take the risk. Forty-two years old with eight kids? Yes, I have wrinkles. While I can't say every single wrinkle disappeared, I was very impressed with how well it moisturized my face. It felt slightly greasy for the first few minutes, but it soaked in quickly, and I was able to apply makeup soon after applying the Emu Oil. My skin tends to be very dry but this was really much more effective than other products I've used that are more expensive.
Again, the emu jokes from the husband and children never end, but I think that the products and the results speak for themselves and I was impressed.
Price: $9.85 for a 2 oz. bottle of Emu Oil.
If you check out Koru Naturals' website, you'll find many more products, including shampoo, conditioner, lip balm, and lanolin cream.
Read more reviews at the
Schoolhouse Review Crew
.