Are you Bible translators?
That's the first question people often ask us when we tell them we serve with Wycliffe. We're a bit limited though by a number of things:
1. We only speak English.
2. We have no linguistic skills. (except for conveying instructions non-verbally to disobedient children when we're in public)
So the answer is "no".
What?! Why do you work with Wycliffe Bible Translators then?
Bible translation has changed enormously since Cameron Townsend first visited Mexico in the 1930s. It used to take 30-40 years to translate the New Testament for an unreached people group. Now that time has essentially been cut in half. Two major reasons are computers and volunteers. We are part of the latter group: Wycliffe Associates.
What is Wycliffe Associates?
Wycliffe Associates
was started in the 1960s to serve the Bible translator - in other words, to accelerate Bible translation! We serve in support roles - construction, administration, education, maintenance, etc - so the translator can focus on what God has gifted him to do: putting the Word of God into
unreached people's heart language
.
Did You Know?

6900 Languages in the World




1900+ Languages have No Scripture

513 Languages have the Complete Bible
We work at the International Linguistics Center in Dallas where several Wycliffe partner organizations are located.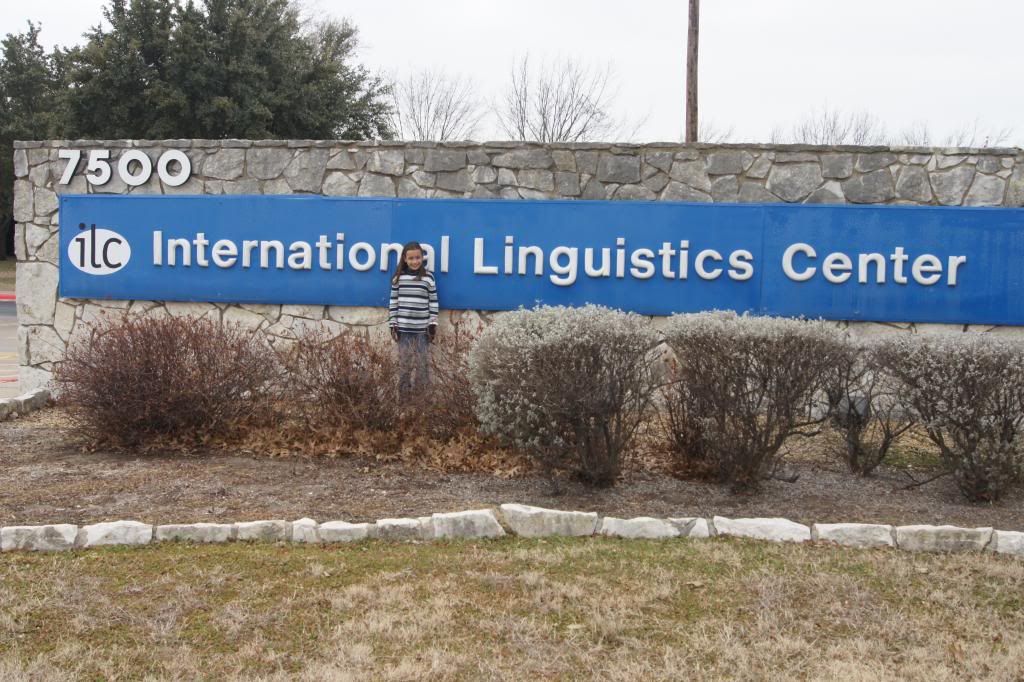 Yes, that happens to be my 10 year old conveniently planted in front of the sign.
What happens at the Linguistics Center?
Around 500 people live here or go to school or work in the offices and much more.
Many Wycliffe Associates volunteers come down - some full-time, some for just a week or two - to help keep the Center running. Some of those volunteers live at this RV Park . . .
And
their fellowships and get-togethers are one of our favorite things
about working at the Center!
And that building below - with the lovely 13 year old - is the Travis Building where the WA volunteers have socials, potlucks, and - this Friday - the Annual WA Auction. (I happen to know the auctioneer's assistants)
John has been Facilities Director at the Center since 2010 - since he wasn't available for pictures, his eldest son had to fill in. Facilities Maintenance is a huge job with 100+ acres and 40+ buildings for residences, school, and offices.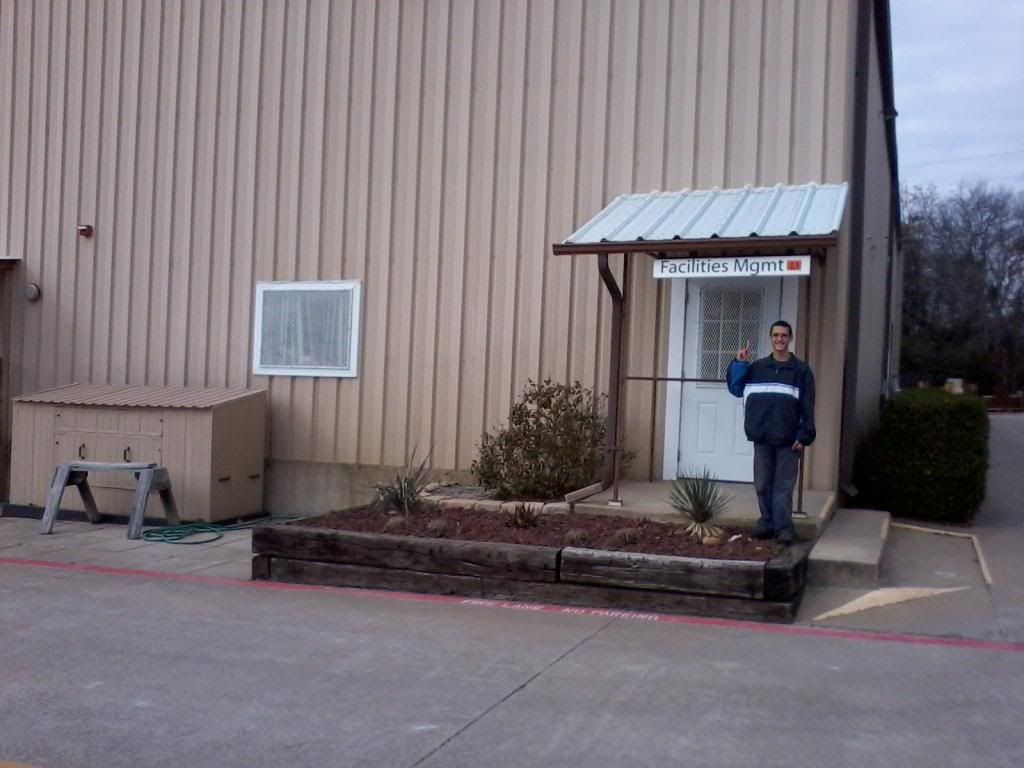 This is Cowan Apartments --
Also known as the retirement home for missionaries at the Center. Some of the missionaries that live here served on the mission field for over five decades!
Yes, spiritually speaking it's a goldmine, which is why I collected their stories for
Seed Sowers: Gospel-Planting Adventures
(now on sale for $12.56 paperback or $3.99 e-book, but, hey, I'm not going to self-promote the book. Ahem.)
Another one of our favorite places at the Center is the Clinic - Two full-time medical doctors and several registered nurses and even a part-time dentist volunteer their time to run the
Medical Clinic
at the Center. As you can imagine, that's an enormous blessing to our family.
(At this point, you can pretend that I remembered to take a picture of a cute Toliver child in front of a small brick building labeled "Clinic". See? My goal is to help you develop your imagination while reading the blog!)
The medical workers at the Clinic are volunteers, or they've raised support, so we're only charged for supplies because there are no salaries. God's people helping each other is always better than government-run health care!
The Linguistics Center also has four large
administrative buildings
-- like the Key Building which just happens to have an adorable 8 year old girl in front of it . . .
The Key Building is unique because it's the largest building in the US built totally by volunteers.
It also has some Biblical dimensions - it is the exact height and width of Noah's Ark, but half as long. Pretty neat!
The Center is also home to
GIAL
- where students are trained in the highly complex academic field of linguistics. They receive master's degrees after passing very intensive classes which prepare them for their future work as Bible translators and linguists.
I don't believe they are admitting slightly ornery four year olds yet, BUT
this fall GIAL is also opening up a degree for undergraduates
, which will help prepare fresh-out-of-high school students study for the field of Bible translation. ***CORRECTION: Someone who is more knowledgeable than me said that students actually have to have 54 credit hours completed before starting in the undergrad program at GIAL, during which they'll complete 67 credit hours for the undergrad degree. Not surprisingly, GIAL is not asking me to work in their registrar or admissions departments :) ***
One of our favorite places at the Center is the
Boutique
. People in the community donate household goods, toys, books, clothing, and much more; all of us who serve with Wycliffe organizations can shop there for FREE! (
click here for pictures
)
******
So that's the Linguistics Center tour courtesy of the cold Toliver children who wonder why I always have take pictures on extremely hot or cold days.
So what's my announcement? No, I'm not pregnant
(haven't I mentioned that already?).
Well, it's directly related to everything you just read (except the not-pregant part). It changes things for our family. It's also a very unexpected way that God has worked.
Any guesses?
Come back on Friday and I'll tell you!